This is a PR Article.
Text and Pictures provided by Theo Beisch, CEO Simply Flying GmbH, Regensburg.
SimplyFlying GmbH announces certification of EMAXplus – protocol converter,, aural alerter and monitoring system for all Cirrus SR20 and SR22 aircraft with Avidyne glass cockpit.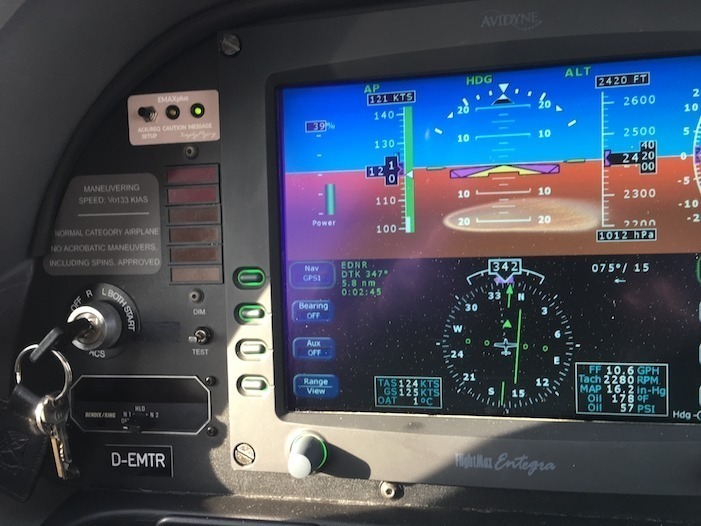 Since moving to a full glass cockpit in 2003,, introducing the Avidyne PFD, the Cirrus SR2x family has an impressive history of innovation, especially in its various avionics configurations. Some of these innovations, often in software, have become available to legacy aircraft by means of a simple software update. Some however kept locked exclusively to new aircraft configurations, partly due to hardware limitations. One example being the integrated display of primary engine and electrical data – as you today would expect – on the PFD screen. Especially cumbersome when the MFD – generally capable of displaying engine data – is just now displaying geo-referenced approach charts (and no engine data), requiring the pilot to either switch MFD pages or to include the far right side classical panel instruments in his scan.. EMAXplus was initially started to mitigate that situation and to bring engine data to the primary display . Started……
Over time EMAXplus has evolved quite significantly: from SIU to DAU protocol converter for the early 'SIU'' aircraft, enabling engine data display on the PFD, it today and for all Avidyne based Cirrus SR2x includes system monitoring with instant audible messaging. It delivers gallons based fuel switch management, TKS consumption timing and announcements, a seamless flight time,, and pitot caution messaging based on OAT (SIU).  And it provides backup access to many engine and electrical parameters for the case of MFD failure.. For all details please see www.simplyflying.com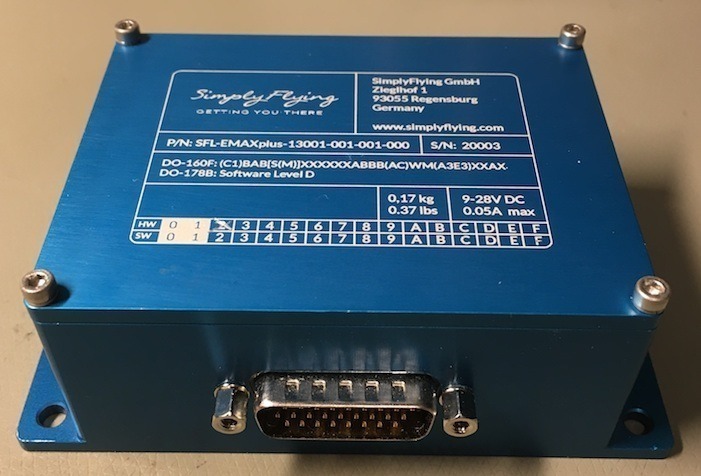 EMAXplus can be installed in all Avidyne based Cirrus SR2x with SIU or DAU based EMAX engine instrumentation system. Based on EMAXplus being classified as a minor change and approved for installation by EASA, the most recent bilateral agreement (Sept 2017 / TIP Rev 6 ) is at the same time granting FAA acceptance. Canada and Brazil have similar agreements with EASA.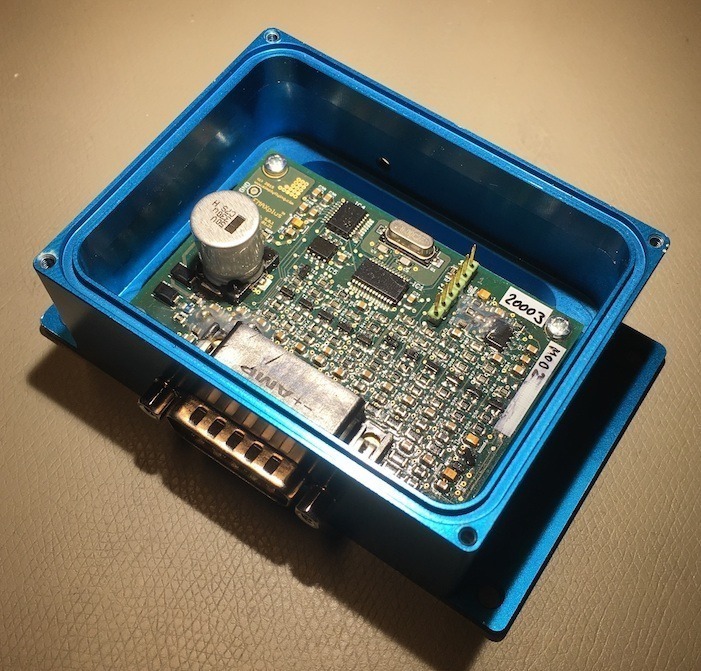 EMAXplus will be available for installation by end of March 2018, list price is € 2.450 (plus VAT for EU residents ) or US$  2.950. Installation requires a certified mechanic or avionics installer.
The Main Features of EMax Plus
Display engine data on your PFD (for SIU equipped aircraft)
Instant voice announcements of MFD and system warnings
Manage fuel balance in gallons
Measure TKS consumption
OAT based PITOT warnings (SIU aircraft)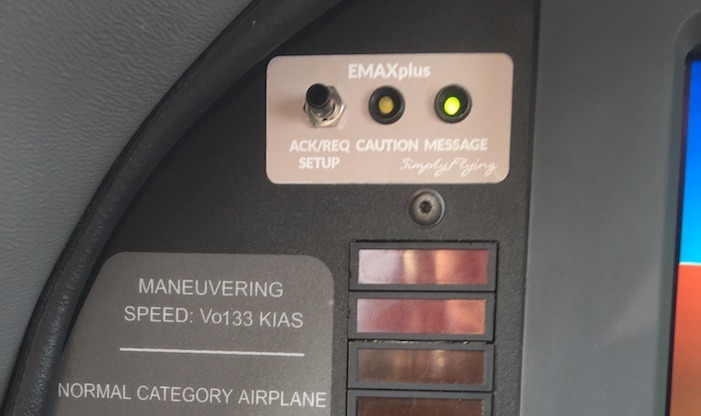 EMAXplus supported Features by Type and Serial Number
EMAXplus is approved for installation in all Cirrus SR2x, provided the aircraft is equipped with Avidyne SIU or DAU engine instrumentation system
Type
Serial- Numbers
Supported Features
SR20 (SIU)
1228 to 1336
AUDIO
FUEL MANAGER
PITOT CAUTION
FLIGHT TIMER
SR20 (SIU)
1337 to 1581
PFD DATA
AUDIO
FUEL MANAGER
PITOT CAUTION
FLIGHT TIMER
SR20 (DAU)
1582 and subs
w/ Entegra
AUDIO
FUEL MANAGER
FLIGHT TIMER
SR22 (SIU)
0278 to 0434
AUDIO
FUEL MANAGER
PITOT CAUTION
FLIGHT TIMER
TKS (if installed)
SR22 (SIU)
0435 to 1601
1603 to 1643
1645 to 1662
PFD DATA
AUDIO
FUEL MANAGER
PITOT CAUTION
FLIGHT TIMER
TKS (if installed)
SR22 (DAU)
1602, 1644
1663 and subs
w/ Entegra
AUDIO
FUEL MANAGER
FLIGHT TIMER
TKS (if installed)