You have a Generation 1, 2 or 3 Cirrus airplane with Avidyne Avionics and want to upgrade it? Here are some possibilities:
ADL110 or ADL120 satellite weather system by German company Golze Engineering. Lower cost (but not lower quality) alternative to the Avidyne weather system MLX770. These very compact systems bring METAR, TAF and Radar images into your cockpit via Iridium Satellite connection. What's cool: connected to the GNS430 (or other) navigator the (soon to be releases) iPad app displays the active route on your iPad. The route is show on the radar image. The units are connected to your iPad via Wifi and allow sending and receiving SMS short messages aswell
Avidyne MLX770 Iridium Satellite system that will bring the latest METARS, TAF and radar images directly onto your MFD. Good for Europe where there is no XM weather access. The advantage: you don't need an iPad or other tablet and the weather data is shown on the MFD's base map. The negative side: the system is expensive.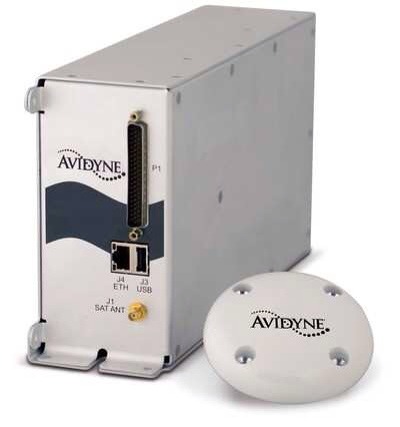 Exchange the S-TEC55 for the digital Avidyne DFC90 autopilot. In my opinion the best upgrade for any older Avidyne equipped Cirrus, especially if you install the optional "flap wire" that connects the autopilot with the flaps. The DFC90 brings high precision, envelope protection, indicated airspeed mode, straight and level key and many other high-tech features to your Cirrus that really make it a much more modern plane. To install the DFC90 your Cirrus has to have Avidyne's "Mod55" installed which can only be done in the factory. With Mod55 and the DFC90 installed the PFD will have a window above the Speed Tape for the selected Indicated Airspeed.
Semi portable oxygen system by Precise Flight. Elegantally installed as an arm rest between the rear seats, this 4 place oxygen system that can easily be removed gives you the possibility to use the 17.500 ft ceiling of your normally aspirated SR22 for flights over high mountains and above the weather. Comes with four canulas and four masks.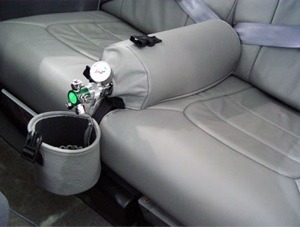 GNS430W – WAAS Navigators. You still have the first generation Garmin 430s? You can swap those for two used "W" units – but it really only makes sense together with the DFC90 autopilot. This way you can fly holdings automatically and enjoy further automation and the precision for "virtual glideslope" GPS approaches which is not possible with the non-WAAS navigators. The installation is more complicated than it seems, new antennas are required for example. Also you need new datacards and you have to change your Jeppesen data subscription to WAAS aswell. The GNS430W is not distributed by Garmin anymore but you can easily find overhauled or used units through the avionics dealers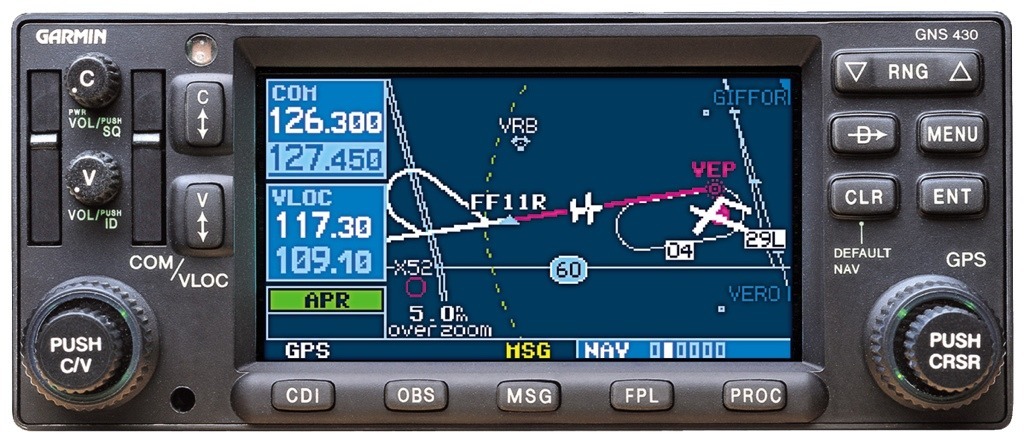 You already have the DFC90, nothing expensive on the plane broke for years and you have a budget? Go for Garmin's GTN650 WAAS navigators. Together with the DFC90 this is as close as you can get to a newer "Perspective" aircraft. The GTN650 offers a highly intuitive touchscreen interface, larger screens with higher resolution and intelligent features like direct access to routes. (A similar system is Avidyne's IFD440 which is beeing certified at the moment and should be available in 2014)
Your PFD and MFD have old software, the screens are scratched and your S-TEC55 autopilots tends to wander or dive on the ILS? Think about Avidyne's "Panel Makeover" kit that includes a overhauled PFD and MFD with the latest hardware and software plus newly developed scratch resistant glass screens. It also includes the DFC90 autopilot and a 2 year warranty on all components. You don't even have to accept exchange units but let them overhaul your personal PFD and MFD (I did not because this takes weeks instead of only days).
Beringer Twin Caliper Brakes with new rims and tubeless tires. You like to land your SR20/22 on shorter runways and you don't like the standard brakes? Then this kit, just certified both by the FAA and EASA in 2013, is right for you. The french wheel and brake specialist has developed a very interesting product for Cirrus pilots who need high braking power. (Test to follow once i have installed the system!)
Update, Oct 22, 2013: Cirrus has decided to make Beringer the supplier for the standard brake system (one caliper system, not the above STC kit!) on all SR22 G5 models from 2014.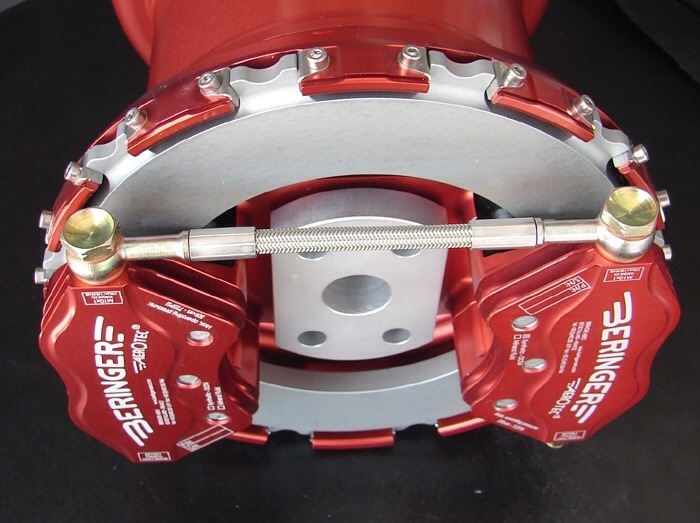 More Cirrus upgrades, accessories and prices to come!